As the winter months draw closer, the cold weather and shorter days can take a toll on our skin. Dehydration, dryness and redness can affect us all during this time, which makes it more important than ever to make sure our skin is happy and healthy.
To tackle these problems, Botanicals Calming Hand & Body Cream works wonders. Our cooling and healing formula is rich in essential fatty acids and restorative organic essential oils. These ingredients treat and soothe the skin whilst nourishing shea butter and pure, botanical oils moisturise and smooth the skin, leaving you fully prepared to take on the winter.
To help you care for your skin this winter, we are giving you a free 100ml Calming Hand & Body Cream with all orders over £50, with the code 'CALM21' (Subject to availability).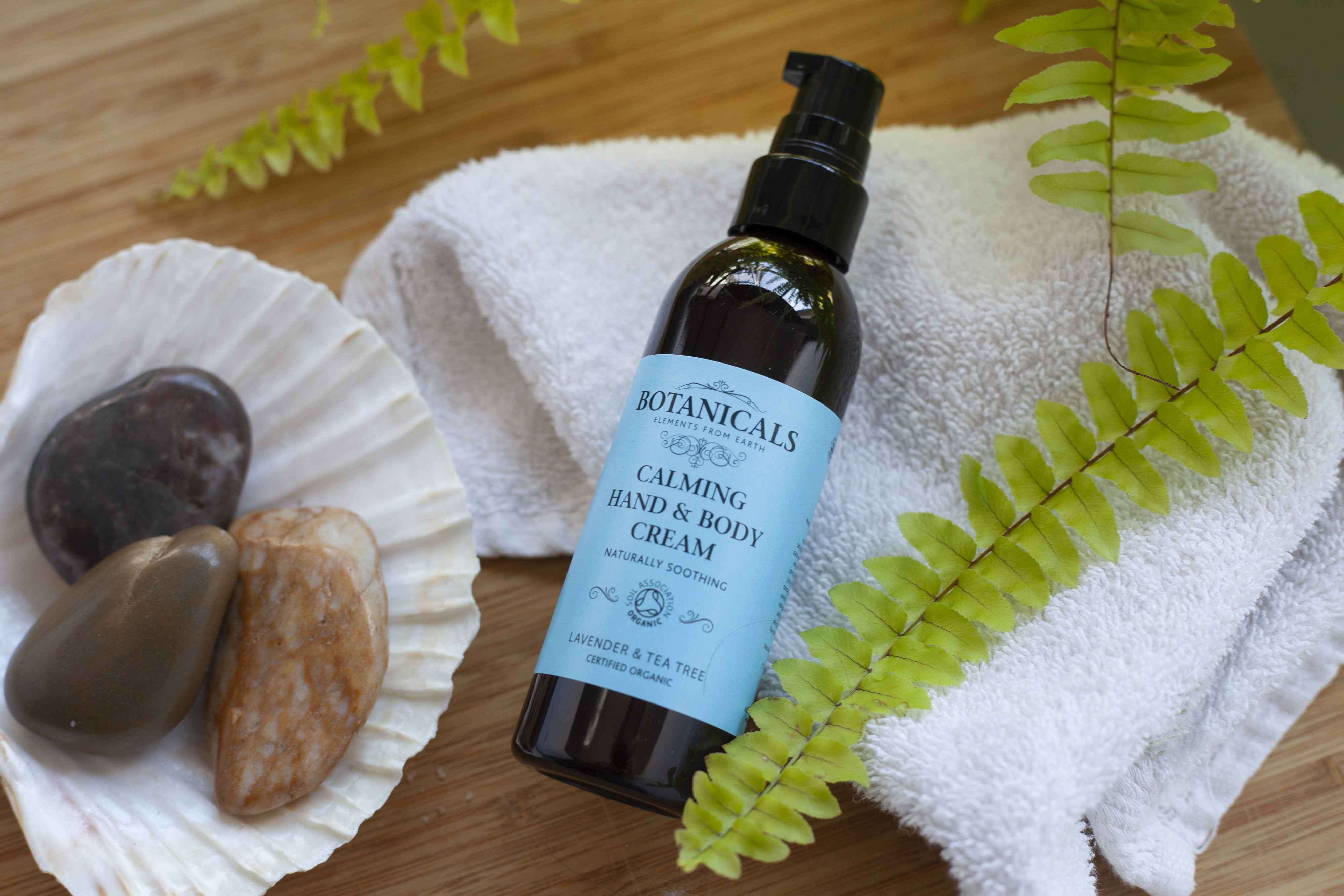 Key Ingredients
One of natures wonders, shea butter is rich in essential fatty acids and has powerful skin healing and anti-inflammatory properties. It is easily absorbed, meaning your skin will feel noticeably softer and fuller after use. This goes hand in hand with another key ingredient; organic marigold (calendula). This powerfully healing oil soothes sore, irritated and inflamed skin conditions such as eczema and dermatitis due to its antiseptic and restorative properties.
Also included in the key ingredients are lavender and tea tree essential oils. Lavender essential oil has been used for centuries for its powerful antiseptic properties, that help soothe and repair all types of inflammation of the skin. It helps prevent scarring and is beneficial for acne and eczema.
This is partnered with Tea tree essential oil, which is is antiseptic, deodorising and anti-fungal - excellent for most types of skin condition.
How to Use
Generously apply all over after a bath or shower and enjoy the feeling of smooth, nourished skin. Our Calming Hand & Body Cream comes in 100ml and 200ml sizes and is also very effective for a post hair removal treatment.
Reviews
Best lotion ever - This product is a delight. It smells just like the lavender field. And the skin is soft and smooth. - Sibel
Relaxing skin rescue in a bottle - Lovely light lotion with a rich scent of organic lavender and a very slight hint of tea tree. Absolves very quickly to calm irritated dry skin and leaves a lasting fragrance. - Kerry
Thank you Botanicals - Lovely product, easily absorbed and glides onto skin without effort, leaving skin feeling and looking great. Delicate undertones of tea tree and lavender add to make this lotion a fabulous product for after waxing and every day use. - Wendy