Posted by Amy Stirling on 20th Jan 2021
This past year has brought with it many unexpected changes, including missing loved ones, working from home and the mandatory use of face coverings in public places. With this, a new problem has arisen - known as maskne.
Face masks are an important way to help prevent the spread of Covid 19, and are now a legal requirement in all public indoor spaces in England. This means that many of us will be wearing them for the majority of the day, multiple days a week, and because of this may suffer with skin irritation and acne.
There is no way around having to wear face coverings - but there are many ways you can help look after your skin whilst wearing them.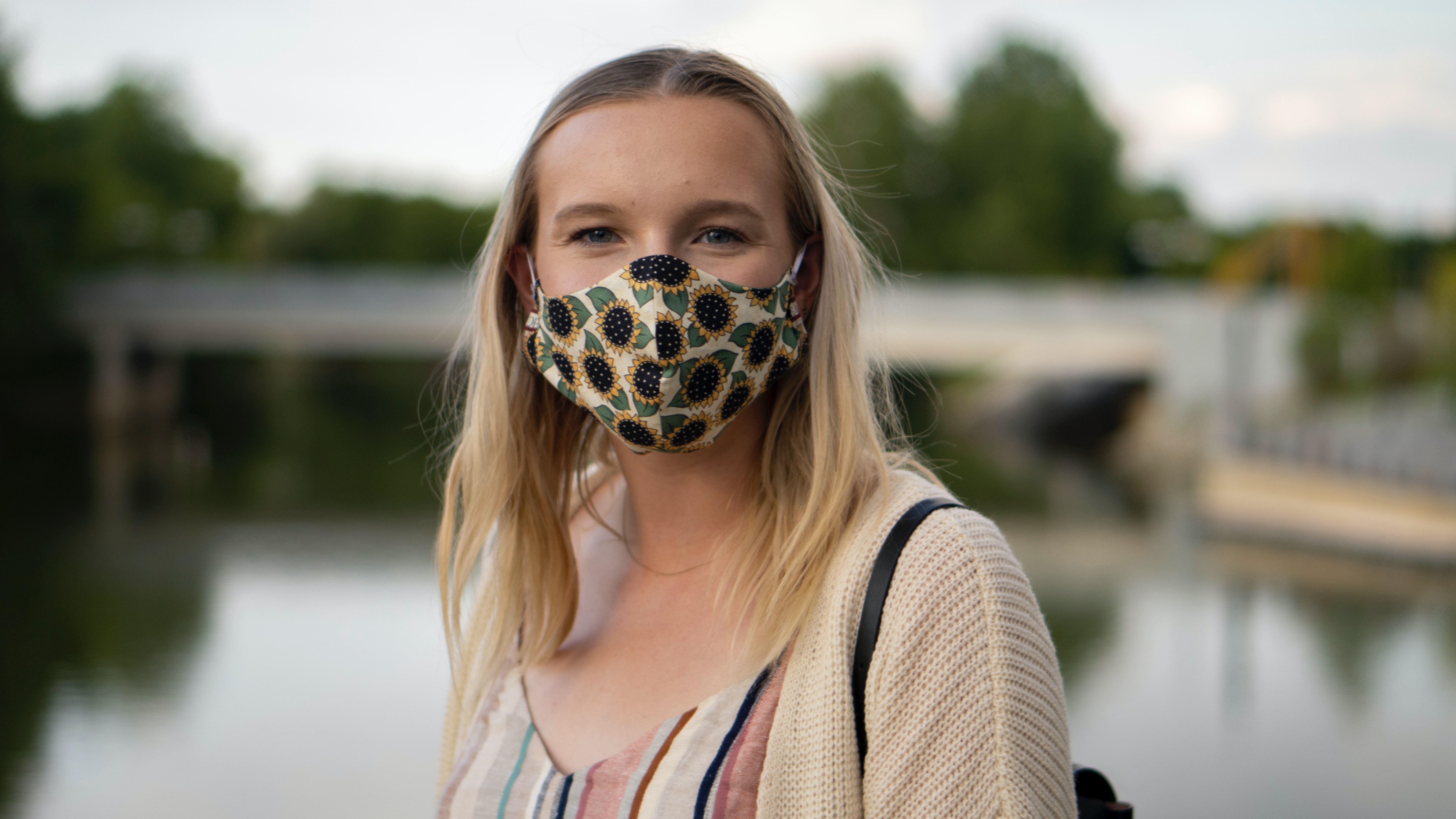 Wash your mask regularly
Reusable masks are much more sustainable and kinder to the planet than disposable ones - and also come in different colours and patterns - so we definitely recommend using these. However, bacteria can build up very quickly on your mask, so you should wash it regularly on a high heat.
If you are out and about, or unable to wash your mask between use, you can sanitise it with Botanicals Sanitising Spritz. This will freshen it up and kill any bacteria on the surface.
Please note: Allow the spritz to evaporate and check the mask is completely dry before wearing it again.
Cleanse your skin
Regular use of face coverings means that your pores may become blocked by sweat, oil and bacteria trapped by the mask. So it's more important than ever to cleanse your skin morning and evening to avoid a build up of impurities.
We generally recommend Botanicals Cream Cleanser for your morning routine, and Botanicals Cleanse Melt for a deeper cleanse in the evening.
If you need to wear a mask all day - perhaps for work, a quick 'freshen up' at the end of the day can really help. Simply spritz Hydrating Mist or Botanical Water onto an organic cotton pad and gently wipe your skin. This will clear any impurities that have built up and got trapped by your mask during the day.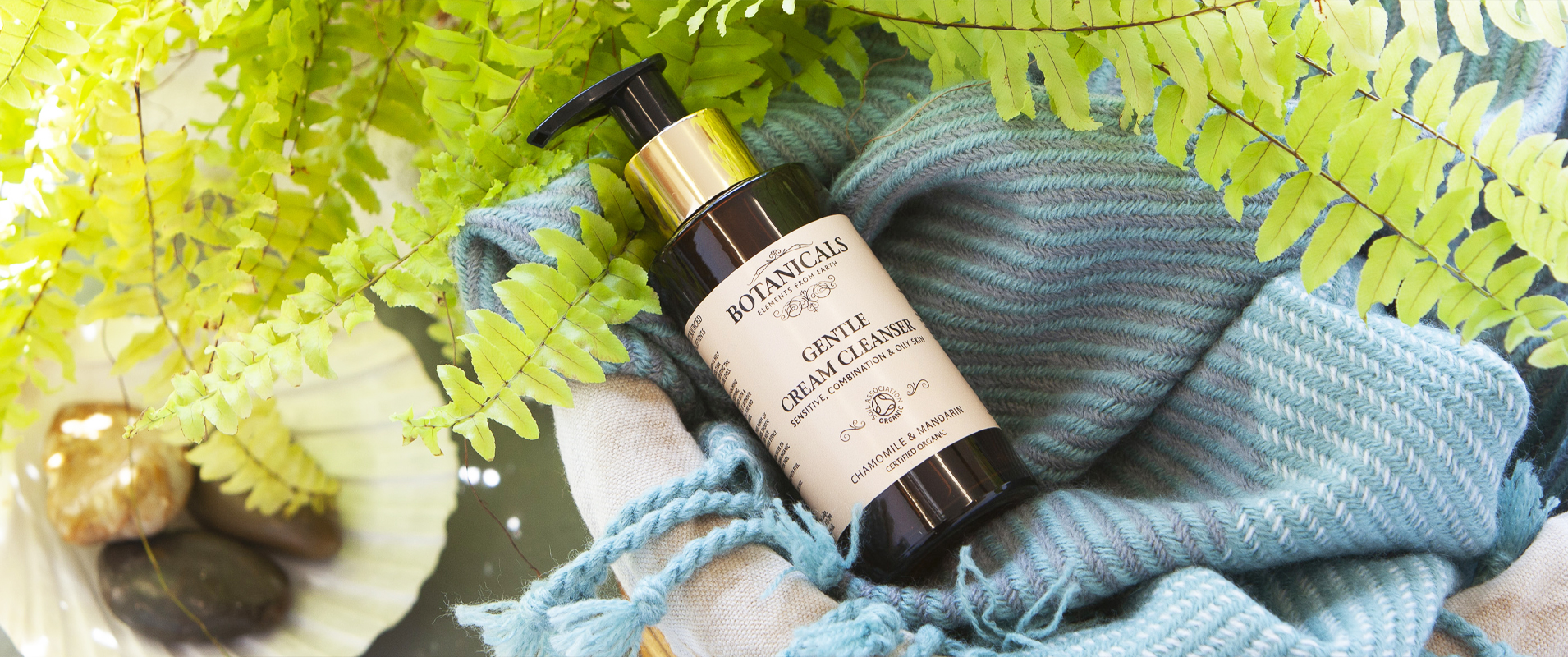 Exfoliate daily
Exfoliation is an important step in your cleansing routine, and is vital in clearing blocked pores. We recommend that you exfoliate with Botanicals Facial Polish at least twice a week - the polish is so gentle that you can use it daily while fighting maskne.
Massage Nourish or Gentle Facial Polish into your skin using circular movement. Remove with an organic cotton pad or cloth squeezed out in warm water. This will leave your skin feeling smooth, moisturised and rejuvenated.
Deep treatment
For a more intensive treatment, use Balancing Detox Mask twice a week.Leave the non-drying mask on for 15 minutes and then remove with a damp organic cotton cleansing pad.
This balancing and detoxifying clay mask will deeply cleanse your skin, drawing out impurities whilst restoring your natural balance and radiance.
Keep your skin hydrated
The constant friction of your mask, and the inability of your skin being able to 'breathe' as much as usual, could lead to dry skin, redness and irritation.
Use Gentle Moisturiser or Nourish Moisturiser (depending on your skin type) regularly, to keep your skin healthy and hydrated.
Skincare consultation
Did you know that we offer one-to-one skin care consultations? If you are suffering from maskne and would like some personal advice, you can book a 25 minute one-to-one call with our friendly, experienced skincare advisor, Sara.
Sara will address your individual concerns and tailor a routine that's just to you. Following your consultation, you'll receive a follow up email with links to the products discussed. Please click here to book your consultation.