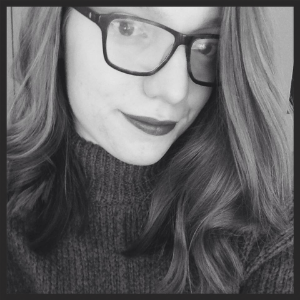 All of us at Botanicals love using organic flower waters in our daily skincare routines. But they've never sold as well as we expected. Probably because many people don't realise just how versatile and effective they are.
So we were delighted when 21 year-old beauty blogger, Katie (left), gave them an enthusiastic thumbs-up on her blog last year (click to view her post). As she said:
"...floral waters are bloody brilliant. They are generally purer than most traditional 'toners', and they are just so versatile."
Katie went on to explain some of her favourite ways to use the water; as a toner, a cooling facial spritz, for setting makeup, and even to spritz her hair before blow-drying.
Half-price special offer
If you've yet to be convinced, why not take advantage of a special half-price offer we're running to clear stock approaching its end of August 'best-before' date?
We offer two types of flower water - lavender and rose geranium. Bottled at source, local spring water is infused with organic lavender or rose geranium essential oil, then steeped for several weeks to ensure that the beneficial properties of the plant essences are fully optimised.
They retail at £11.95 for a 100ml bottle with an atomiser top, or £19.95 for a salon-size 250ml bottle with a dropper top. But we're offering these bottles for just £5.95 and £9.95 (+p&p).
To take advantage of this special offer before they all go, simply click here.
But if you're reading this after the offer has ended, click here to view the standard-priced bottles.