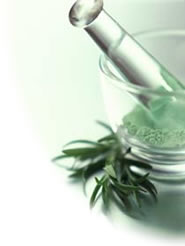 Botanicals personal care and wellness products are blended by hand using only carefully selected natural and organic ingredients - and absolutely no petrochemicals or synthetic additives.
Aromatherapy, herbalism and reiki have all played apart in the development of our products, which are designed to work holistically - with the person as a whole.
This follows our belief that beauty comes not only from the care and nourishment of the skin, but also from the emotional and spiritual benefits of plant essences.
Formulation essentials
We drew up a list of 'must-haves' for our formulations, which include the following:
To be effective - holistically as well as practically - and always give good results.
Pleasant to use, (in terms of fragrance and feel). We appreciate that our customers wouldn't want to use a product - no matter how natural - if they didn't like the smell!
Provide a therapeutic benefit. We add plant extracts and essential oils at a percentage sufficient to give a therapeutic benefit (not just to name them on the label).
Kind to the environment. All the ingredients we use come from sustainable sources and are fully biodegradable.
Cruelty free. We are totally against animal testing, and operate a non-animal testing policy for all our ingredients. We support, and are members of Naturewatch.
Good value. Most of our products contain 100% active ingredients, with little or no water content. You therefore need a much smaller amount than conventional products.